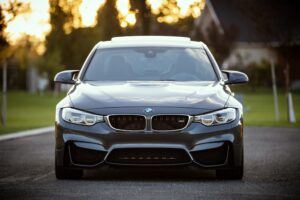 Have you been offered to consider Full Tort or Limited Tort? If these terms are new to you and have no clear understanding on what each represent, this is a quick overview on what you need to know as you start preparing your car insurance policy.
What is Full Tort?
When you choose Full Tort option, you can recover all the economic losses or damages such as medical expenses, loss of income, property damages and a lot more. This option includes pain and suffering regardless to the severity of injuries incurred in a car accident according to a car accident attorney in Philly.
For those first timers buying car insurance policies, this may not sound a big deal, but if you will take the professional advice of an experienced Philly car accident lawyer, choosing the Full Tort coverage is a wise decision when it comes to the amount of settlement you will receive.
What is Limited Tort?
If you are searching for car insurance policy the first thing you will discover if you come across the Limited Tort coverage is it is a lot cheaper, around 15% lesser that the Full Tort coverage cost. This could be bigger savings on your end, but if you carefully address the possibility of the extent of your car accident injury, choosing the Limited Tort option has limitation on rights of the named insured including the people listed under your insurance policy like friends, relatives or loved ones. According to a credible car accident attorney in Philly the Limited Tort coverage doesn't permit a party that is injured in a car accident to claim for pain or suffering or other non-economic losses unless he or she suffered a life altering injury. Based on the experiences of a top-notch Philly car accident lawyer, selecting Limited Tort coverage only limits your claim to medical expenses, loss  of wages, other out-of pocket expenses, but not pain or suffering, which can be the crucial part of a car accident claim.
Full Tort Vs Limited Tort
If you are living in Pennsylvania, you have the option to consider the Full Tort when preparing for your car insurance policy. If you choose Full Tort, this permits you to file a lawsuit for pain or suffering, however if you opted for Limited Tort, you forfeit your right to claim for pain and suffering.
Aside from that, Limited Tort coverage only provides small discount on a car insurance monthly premium. It may seem appealing for first time buyers of car insurance policies because of the monthly savings you will get, but, when the unforeseen event occurs without any warning and been injured from a car accident, you would be disappointed why you even opted for this type of coverage. Why. Saving a few bucks on your monthly premium can't compensate the emotional and physical pain or suffering that you will experience after a car accident.
Advantages of Full Tort Coverage
A Philly car accident lawyer will recommend to PA drivers to choose the Full Tort for their auto insurance policies because of the many advantages they will enjoy such as:
Full protection given to the policyholder for the unavoidable events in the future resulting to a car accident.
Extended full protection coverage given to other parties listed under the insured policyholder (friends or family members).
Peace of mind that you are given the best protection coverage after the car accident.
How to fully understand the PA auto insurance coverage?
If you are confused on what type of coverage to include for your auto insurance policy, you can always consult a car accident attorney in Philly about the Full Tort vs Limited Tort coverage and learn the best policy coverage for you.