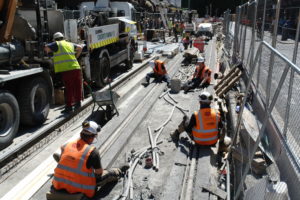 Construction sites are highly prone to dangerous incidents. Approximately 4 out of every 100 construction workers have suffered injuries at their workplaces. These injuries can range from minor to fatal. There are numerous causes of construction injuries. While some of the causes are easy to figure out, others are hard to spot.
Common Types of Construction Injuries
Overexertion
Overexertion is the most common cause of construction injuries and often caused as a result of carrying, lifting, pushing, and pulling heavy equipment. Overexertion can cause musculoskeletal disorders i.e. sprains and strains.
Falling from Heights
Falls From Height is one of the common types of construction site accidents. Broken bones, fractures, back injuries, neck injuries, and brain injuries are some of the common injuries sustained as a result of a fall from height.
Burn Injuries
Burn injuries are also one of the common construction site injuries. Construction sites are prone to explosion and fires as they include hazardous conditions such as exposed wiring, leaking pipes, and flammable chemicals. These hazardous conditions may cause fatal injuries to workers.
Head Injuries
Traumatic brain injury or fatal head injury is caused as a result of falling objects. Construction workers generally suffer from head injuries that can range from mild to fatal head injuries. An individual with a fatal traumatic brain injury suffers from loss of memory, difficulty speaking, limited sense of taste and smell, personality changes, and mood swings.
Stress Injuries
Stress injuries are caused in the back, ankles, wrists, and joints. due to repetitive motion, continuous lifting or bending.
Equipment Injuries
Equipment at construction sites causes numerous injuries from mild to fatal. It is advisable to handle construction site equipment properly. Crush injuries often occur on construction sites that use heavy machinery. These types of injuries can cause amputation of the affected limb.
Vehicle Injuries
There are several equipment and vehicles used at construction sites. Forklifts and cranes are the most common vehicles that may cause devastating construction injuries. So, it is important to operate these vehicles after having proper training. All the equipment should be regularly inspected and maintained.
Respiratory Diseases
Thousands of construction workers died as a result of respiratory diseases. Asbestosis, Coal Workers' Black Lung, and Silicosis are common conditions that may lead to the death of construction workers.
If you or your family member has sustained a construction injury in Philadelphia, you can ask for legal assistance. It is advisable to speak to one of the professional Philadelphia Injury Lawyers or attorneys! An experienced lawyer, attorney or law firm will help you obtain the compensation you deserve for your physical, mental, and financial loss.