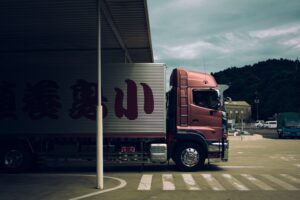 Truck accidents happen daily all over the world. The victims of truck accidents suffer several fatal injuries. If you or your family member are injured in a truck accident due to someone else's negligence in the U.S., you must hire a leading attorney or lawyer.
Common Causes of Truck Accidents
Drunk driving
Fatigue
Employer negligence
Weather conditions
Overtaking
Speeding
Malfunctioned tires
Texting while driving
Poorly maintained trucks
Changing lanes
Blindspot accidents
Unsafe driving practices
Mechanical failure
Medical problems
Failing to secure loads
Wide turns
Lack of training
Factors On Which Truck Accidents Depend
Brake issues
Speeding
Untrained driving
Roadway problems
Use of drugs and alcohol by the truck driver
Poor surveillance
Tiredness
Pressure to work from the carrier
Driver making a wrong turn
Careless driving
Common Truck Accident Injuries
Back and neck injuries
Spinal cord injuries
Head and brain injuries
Severe burns
Amputation and disfigurement
Loss of limbs
Internal injuries
Cuts and bruises
Broken bones
Lacerations
Paralysis
Mental and emotional trauma
Death
If you've been involved in a truck crash, you may need to deal with different liable parties such as the trucking company, the driver, the truck owner, the manufacturer, and the loaders. Involving these parties can make your case more complex. So, it is important to find and hire an experienced attorney that can help you navigate the various challenges.
Compensation You'll Receive in A Truck Accident
Economic damages include medical bills, lost wages, and other direct costs you incurred due to your injuries.
Non-economic damages include loss of compensation for disfigurement, mental suffering, and loss of consortium.
Wondering how common are truck accidents? Check these statistics.
More than 60 percent of severe truck accidents occurred in rural areas in 2017
More than 25% of severe truck accidents occurred on Interstate highways in 2017
Over 15% of severe truck accidents happened on rural Interstate highways in 2017
More than 70 percent of fatal truck accidents involved a collision
151,246 truck crashes, 75,631 injuries, and 4,655 fatalities occurred in 2016
153,254 truck crashes, 75,190 injuries, and 4,586 fatalities occurred in 2017
40,249 crashes, 18,349 injuries, and 1,002 fatalities occurred in 2018
You or your family member has been injured in a truck crash due to someone else's wrongful act? Talk to one of the leading attorneys or lawyers to get legal assistance. Hiring a professional Philadelphia truck accident lawyer or law firm will help you receive the maximum possible compensation.