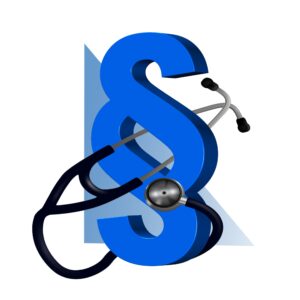 Losing a limb can be truly devastating and this could happen to anyone without any warning. Amputations can cause long-term complications, especially if the loss of hand, foot, arm, or leg will result in the person's permanent disability. According to a medical malpractice lawyer in Philadelphia, there are approximately two million Americans who are dealing with amputations. Although there are advanced remedies to lessen the agony of a person with a case of amputation like the use of prosthetics, there is still a struggle on the victim because his or her life will be changed forever.
What are the common causes of amputations?
The common causes where a doctor will suggest amputation to the patient may include the following:
Poor blood circulation
Certain medical conditions can damage the arteries that are responsible for the good flow of blood circulation. When a person has poor circulation, the blood isn't delivering enough oxygen and nutrients to the other parts of the body including the tissues. If this continues to happen, the tissue may die and be prone to infection. Amputation is recommended when the tissue dies.
Infection
When a person is already infected with the serious condition of infection where no type of antibiotics or treatment can be administered, the affected tissue may die and eventually require amputation to prevent the spread of infection or affecting other parts of the body or bloodstream.
Serious injury
Another incident where a person will need amputation is due to accidents where severe crushing or burning to the limbs or part of a limb is affected.
Growth of tumor
There are medical cases when a patient is diagnosed with the growth of tumors in the bones, muscles, or part of a limb and the doctor may require amputation to avoid the growth of tumors from spreading or affecting other vital parts of the body.
Frostbite
Yes, severe frostbites can permanently kill the tissues of the affected parts of the body like fingers, hands, feet, or toes. If the doctor found the severe damage on the tissue and there is no way to save it, amputation is performed.
What can be the cause of wrongful amputation?
Wrongful amputation happens when the attending doctor or medical professional according to the Philadelphia medical malpractice attorney committed a mistake while performing the treatment or cause greater harm to the patient. Below are cases where negligence or medical malpractice can be valid for a lawsuit:
Misdiagnosis, delay or failure to diagnose correctly
When a doctor misdiagnoses or encounters failure or delays in providing a correct diagnosis of a patient like a case of infection, peripheral artery disease, or diabetes, amputation is performed due to failure to detect or treat the existing medical illness.
Failure to provide the right treatment
Another case of medical malpractice that results in wrongful amputation is when a doctor gives a correct diagnosis of the condition of the patient, but failed to provide the right care or medical treatment and led to amputation.
Chart errors
Among the medical malpractices that could arise is when a doctor, nurse, or hospital employee committed a mistake in giving wrong information like charts and amputation are the results of this error.
What are the side effects of wrongful amputations?
Wrongful amputations have serious side effects on the life of a patient and often lead to the following:
Permanent disability

Muscle and tissue loss

Depression

Prosthetic problems

Infection
How to avoid medical malpractice?
According to an experienced medical malpractice lawyer in Philadelphia, anyone can prevent medical malpractice by following these best practices:
Find a reputable and caring doctor.

Take good care of your health.

Get support from a loved one when having to deal with a serious medical illness.

Disclose your medical information correctly to avoid the wrong diagnosis.

Trust your innermost feelings when it comes to what your body tells you.

Follow your doctor's medical advice.

Comply strictly with your doctor's required follow-up visits.

Get a second opinion.
What happens if you or a loved one has been a victim of wrongful amputation?
If you or a loved one has been a victim of wrongful amputation in Philadelphia, get the professional advice of a Philadelphia medical malpractice attorney and determine if a medical malpractice case can be filed.